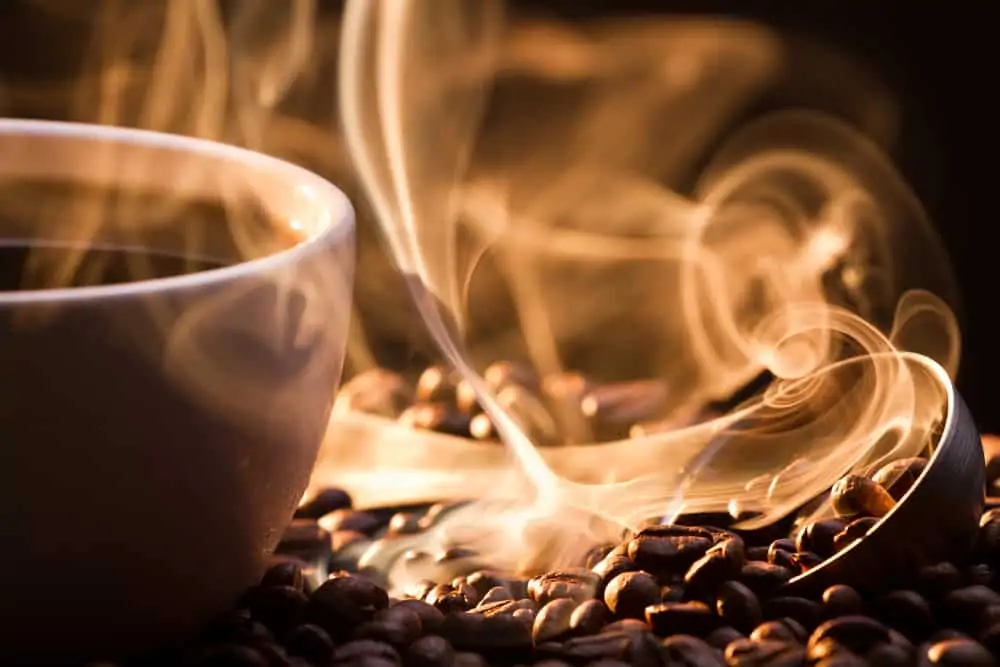 By  Liz Chaffin
Whether you need a hot cup to jumpstart your day or an afternoon pick-me-up, or both, there are no shortage of coffee shops in Vegas ready to pour you a large one with milk, sugar, and even whipped cream. But not all brews are created equal. For those coffee connoisseurs who can sniff out a dark roast from across the room, Vegas offers three local roasters who are serving some of the best coffee in town. You might want to give these globally sourced beans a try. 
Desert Wind Coffee Roasters
Located on West Sahara and Buffalo, Desert Wind Coffee is everything you'd expect from your hip, neighborhood shop. Sacks from around the world hang from the ceiling, adding a touch of international flare to this modern hangout. Beans are indeed sourced from the best growers in the world, including Brazil, Guatemala, Ethiopia, Kenya and more. For those who desire to taste the more exotic side of coffee, Desert Wind offers a Tanzania Peaberry roast that blends rich herbal and woody flavors into a smooth cup that goes great with your morning scone. Of course, the most popular roast is the Red Rock Blend, a medium body brew featuring a hint of chocolate and toasted almond. Who wouldn't love that?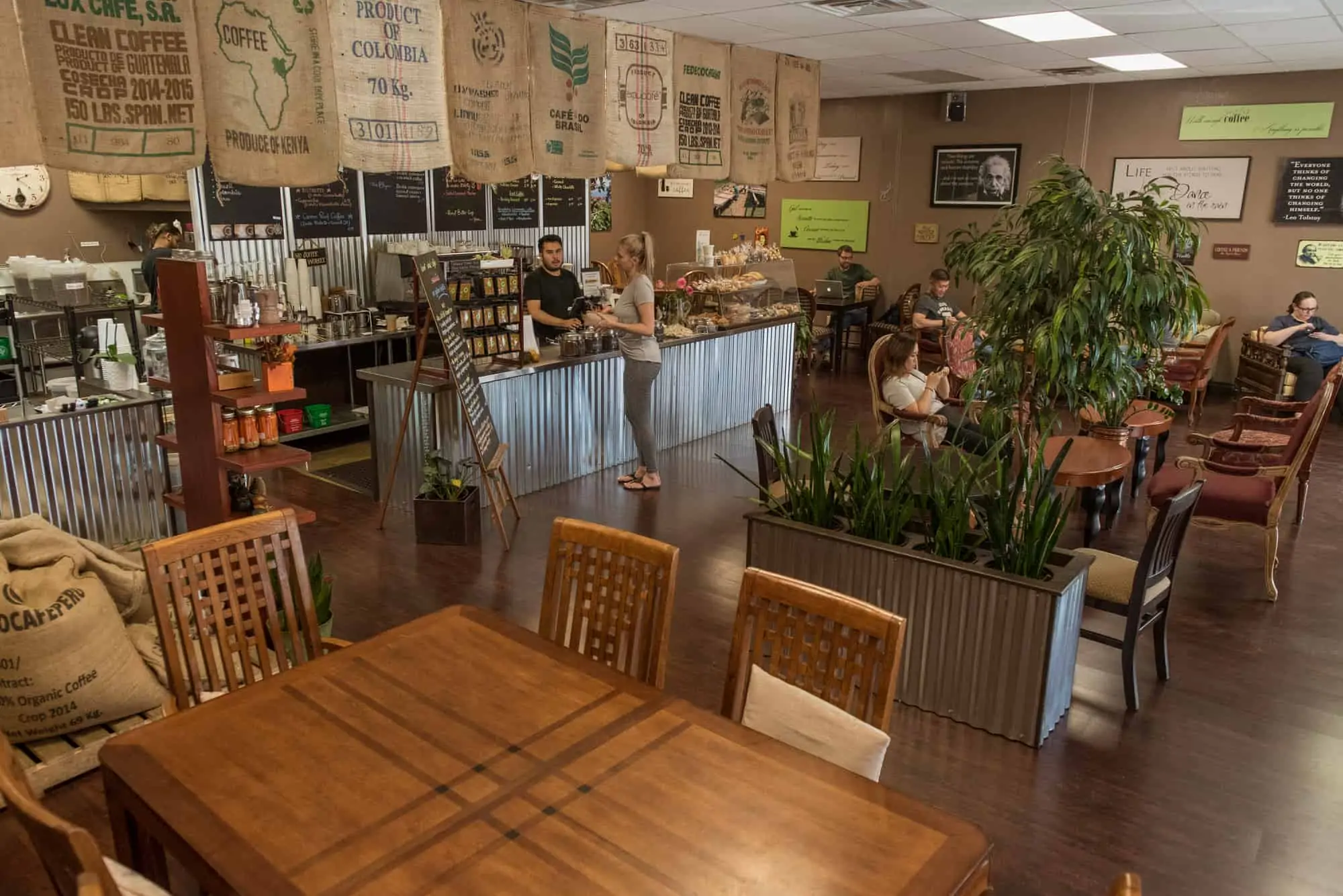 Vesta Coffee Roasters
For a cup that tastes like uptown, head downtown to Vesta Coffee. Located just off Main Street, this upscale, specialty roaster offers its own coffee club subscription so you can have fresh, artisanal beans delivered right to your door. And these aren't your regular kinds of beans, Vesta roasts prized coffee beans from Guatemala, Ethiopia, Columbia and more. They are committed to bringing you the best coffee "from the farmer to your cup." Vesta is the coffee shop for those who appreciate the finest coffee makers have to offer. Try a roast. It will be hard to go back to your regular brew. 
Dark Moon Coffee Roasters
If your travels rarely take you out of Henderson, there's a local roaster brewing superb coffee in your neck of the woods, too. Dark Moon Coffee is a local family-owned business that strives to make every cup of coffee better than the last. Each variety is roasted to its own specification to bring out its full flavor potential. This shop also specializes in cold brews. Perfect for when you crave an ice coffee on a hot desert day. And if you like chasing that coffee with a beer, Desert Moon keeps 4 beers on tap. This is a shop for all kinds of brew lovers.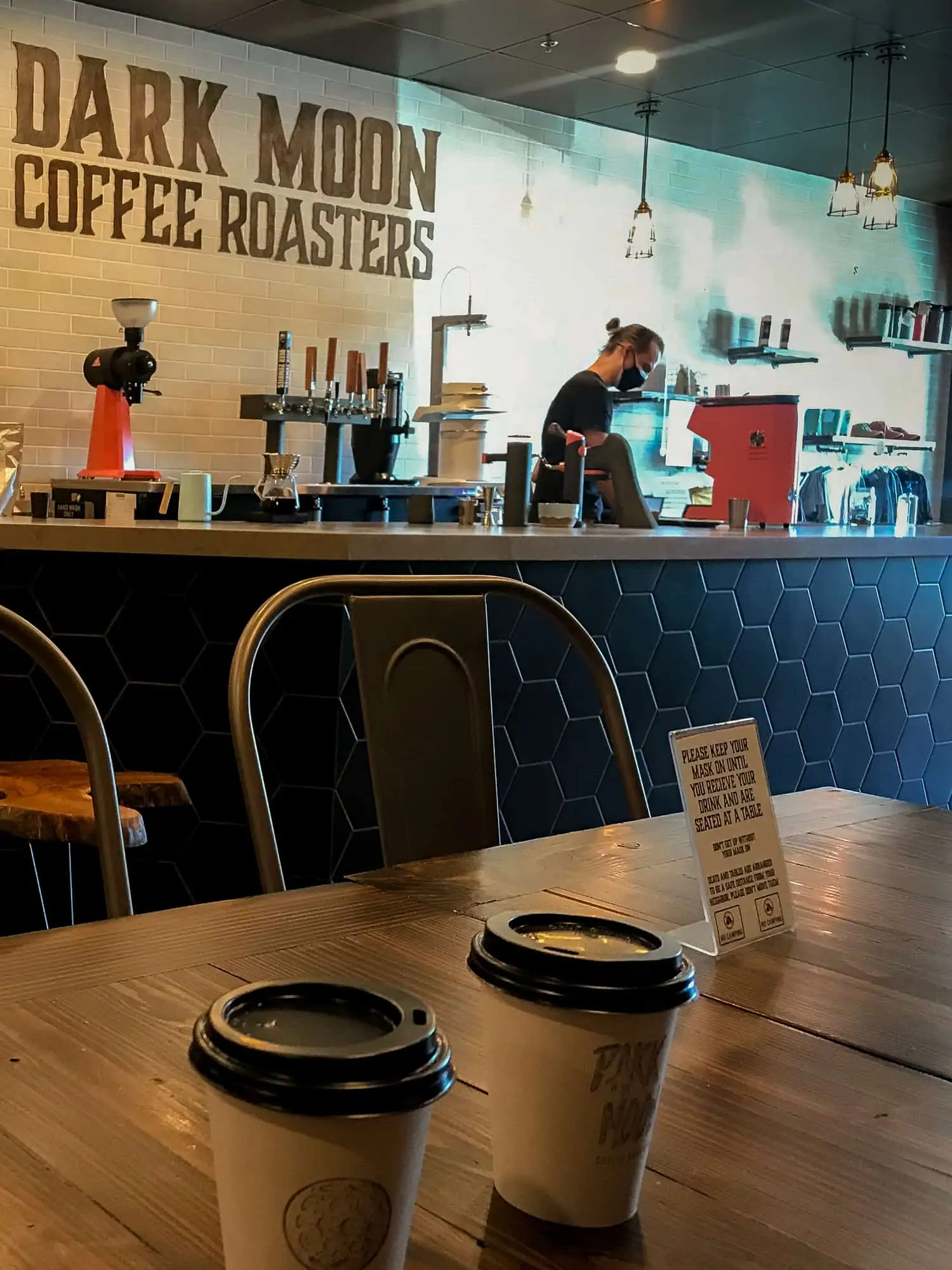 Of course, there are many more coffee places in the Vegas Valley deserving a try, but if you get a chance to frequent any or all of these, you won't be disappointed.